Governments Must Act and So Should We
The UN Intergovernmental Panel for Climate Change released an ominous report this morning about the consequences of our collective inaction to combat global warming. Here's what the headlines say:
Fox Business: "UN report: Global warming is likely to blow past Paris limit" (article)
CNN: "Earth is warming faster than previously thought, scientists say, and the window is closing to avoid catastrophic outcomes" (article)
The Guardian: "Major climate changes inevitable and irreversible – IPCC's starkest warning yet" (article)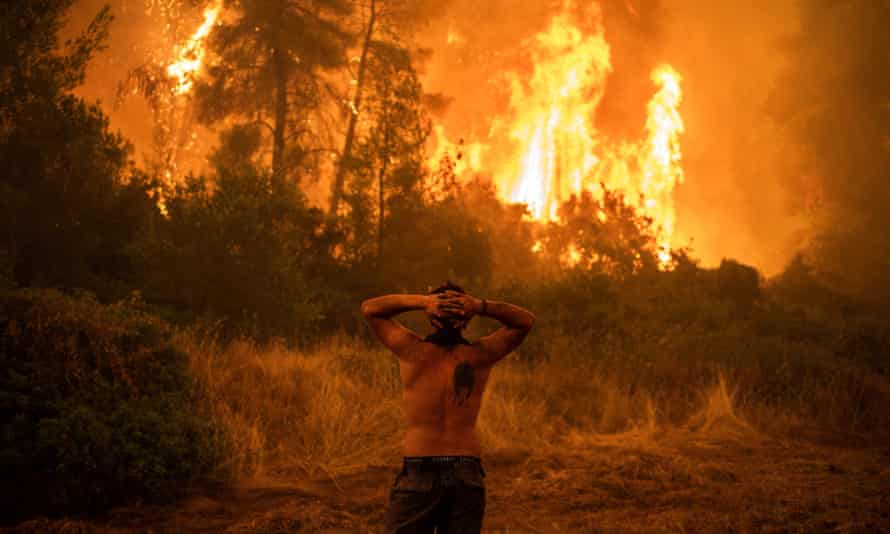 The first step to react in a crisis is not to panic. The second is to evaluate the situation, get up to speed quickly, and then take action.
If you're not up to speed with the circumstances causing global warming and what we can do to avert the worst, then I suggest Climate Solutions 101 by Project Drawdown. "Climate Solutions 101 is the world's first major educational effort focused solely on solutions. Rather than rehashing well-known climate challenges, Project Drawdown centers game-changing climate action based on its own rigorous scientific research and analysis."
---
If you are a business leader or influencer then why not consider how your business or companies you influence impact climate change, strategizing to exploit opportunities, and taking steps to be a social responsible company or enterprise? Here's a starter for businesses, 10 actions Companies Can Adopt to Fight Climate Change.
Consider the case study of Interface, a global manufacturer of commercial and residential flooring, and the world's largest manufacturer of modular tile. Company founder Ray Anderson had launched the company on an audacious path in 1994 to become not only a sustainable, but a regenerative, business. This story shows how integrating sustainability can not only make a difference in the world, but also provide a pathway to tremendous business growth: "Purpose At Work: Lessons From Interface On How To Lead With Purpose," by Simon Mainwaring writing for Forbes.
For individuals, in addition to switching to alternative-fuel vehicles and adding solar panels to our rooftops, incorporating more plant-based foods into our diets is perhaps the most significant way we can make a positive difference. In fact, a study by Oxford University suggests that veganism is the single biggest way to reduce our environmental impact. Essentially, avoiding meat and dairy is estimated to reduce the average person's carbon footprint from food by nearly three-quarters.
We can avert the worst consequences of climate change if government, industry, and individuals realize our predicament and take meaningful actions to transform systems and society. Time to get to work!
---
If you're new to Sustainability X, welcome! We will present solutions to the climate change crisis over the coming weeks and months, and how you can get involved. Please join our movement and follow us by clicking the "FOLLOW" link in the footer below!
---